Total Knee Replacement Specialists
Expert Knee Replacement Surgeons
Hip and Knee Replacement Surgeons located in Indianapolis & Bloomington, IN
Nearly 800,000 people in the United States undergo total knee replacement surgery every year. Having total knee replacement surgery may seem daunting, but our experienced surgeons at Midwest Center for Joint Replacement are national leaders in knee replacement procedures. We perform total knee replacement surgery using minimally invasive techniques to accelerate your recovery. Call our office to book a knee consultation.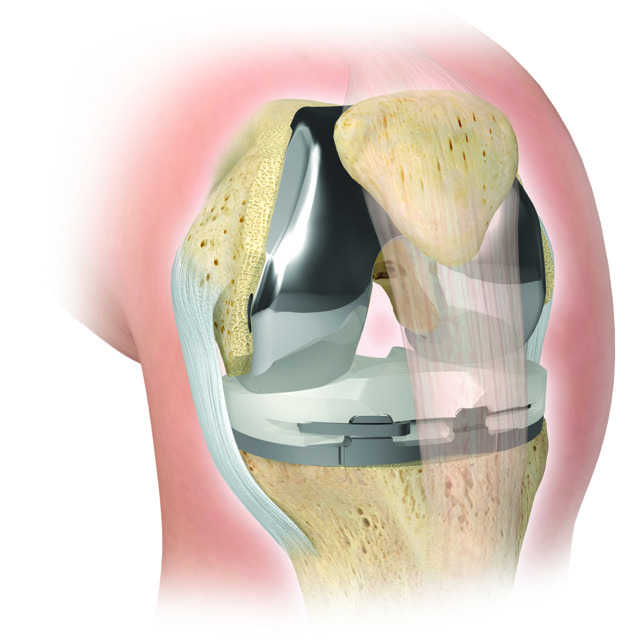 Total Knee Replacement Q&A
Total knee replacement, or total knee arthroplasty, is a surgical procedure that replaces the damaged components of your knee with artificial implants. It's one of the most successful procedures in all of medicine.
When you visit us at Midwest Center for Joint Replacement for a total knee replacement consultation, you will undergo a thorough exam to determine if you're a good candidate for the procedure. 
During your exam, our team will X-ray and closely evaluate your knee to assess:
Range of motion
Strength and stability
Extent of knee joint damage
You may be a good candidate for a total knee replacement if you have a knee condition, such as osteoarthritis, that causes severe pain, limits your mobility, and affects more than one knee compartment.
Many people worry about the recovery process, but we are strong believers that doing the right procedure first with our least invasive techniques will provide you with long-lasting pain relief.
Our total knee replacement provides over a 90% satisfaction rate with our patients. Additionally, with our novel, multi-level pain management, and pre- and post-operative protocols developed and practiced right here, total knee replacements can be safely performed in the outpatient environment. 
Recovery time from total knee replacement depends on many factors, including your overall health and wellness.
In general, most people resume many of their usual activities within 6-8 weeks after a total knee replacement.
To schedule your knee replacement consultation with us, call 317-455-1064 to book an appointment.
Ready to take the first step towards better joint health?
Contact Midwest Center for Joint Replacement today and schedule a consultation with our expert team. Don't let joint pain hold you back any longer.