Every member of the MCJR team owns the patient experience—from the first call to your annual follow-up visit. We believe our positive attitude toward people results in a more efficient and truly complete healing process.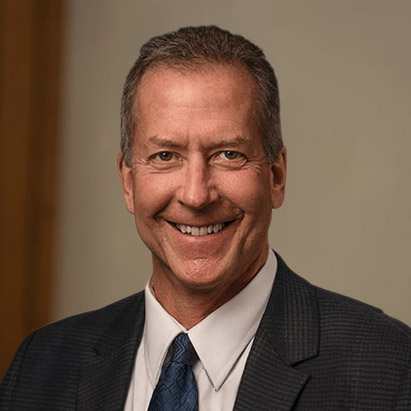 MD, Board-Certified Orthopedic Sports Medicine Specialist
Dr. Rick Weidenbener is a board-certified orthopedic sports medicine specialist based in Bloomington, IN. He has been treating athletic injuries in adolescents, high school and college athletes, and adults for over 35 years. Weidenbener graduated from Indiana University for his undergraduate and the IU School of Medicine for medical school. He completed an orthopedic residency with Ascension St. Vincent in Indianapolis, then finished his training with a fellowship in sports medicine at Forté Sports Medicine and Orthopedics (formerly Methodist Sports Medicine). He joins the MCJR team to continue serving new and existing patients in the Bloomington area.
Weidenbener most loves being able to keep his patients active and physically fit through all stages of life. He himself is an avid outdoorsman who enjoys golfing, gardening, camping, alpine skiing and high altitude hiking. He has climbed four "Fourteeners" in Colorado and, in 2017, completed a trek to Mount Everest Base Camp in Nepal.
Weidenbener and his wife Lisa have five children and currently live on a farm in Bloomington as empty nesters.
He spends some of his time serving as a team physician for Bloomington High School North football.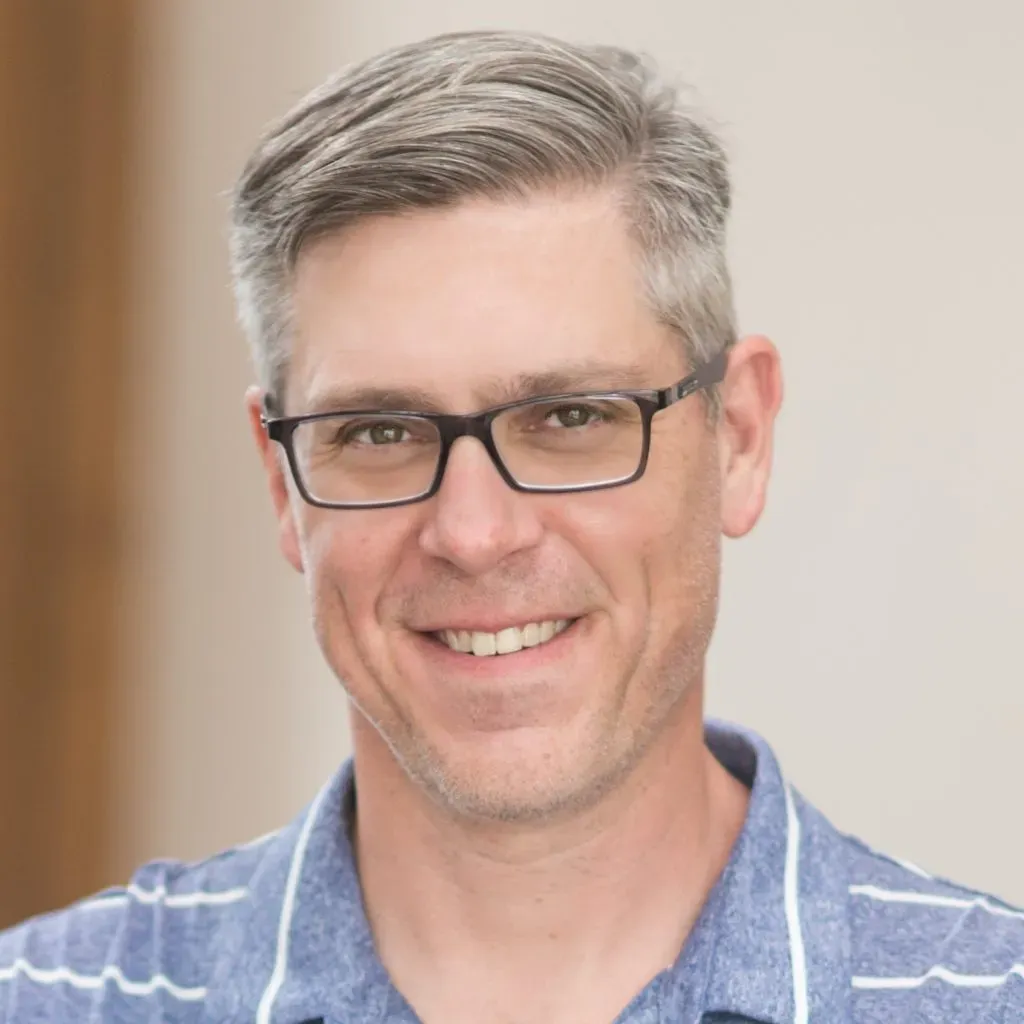 DO, Board-Certified Internal Medicine Physician
Daniel J. DeSalle, DO is a board-certified internal medicine physician who optimizes preoperative care for MCJR joint replacement candidates. Dr. DeSalle has spent most of his life in Bloomington, IN, where he still lives with his wife of 19 years and three children.
DeSalle attended Indiana University for college, then went to medical school at the A.T. Still University Kirksville College of Osteopathic Medicine in Missouri, then completed a residency in internal medicine at Lehigh Valley Hospital in Pennsylvania. DeSalle has been working in Bloomington and Mooresville hospitals for over 15 years, including the Franciscan IMPACT Center. DeSalle currently splits his time between MCJR and Monroe Hospital, primarily serving patients with cardiac and respiratory conditions as they prepare for joint replacement surgery.
In his spare time, DeSalle enjoys participating in competitive swimming and driving cars on racetracks. Dr. DeSalle sees patients in both our Indianapolis and Bloomington offices.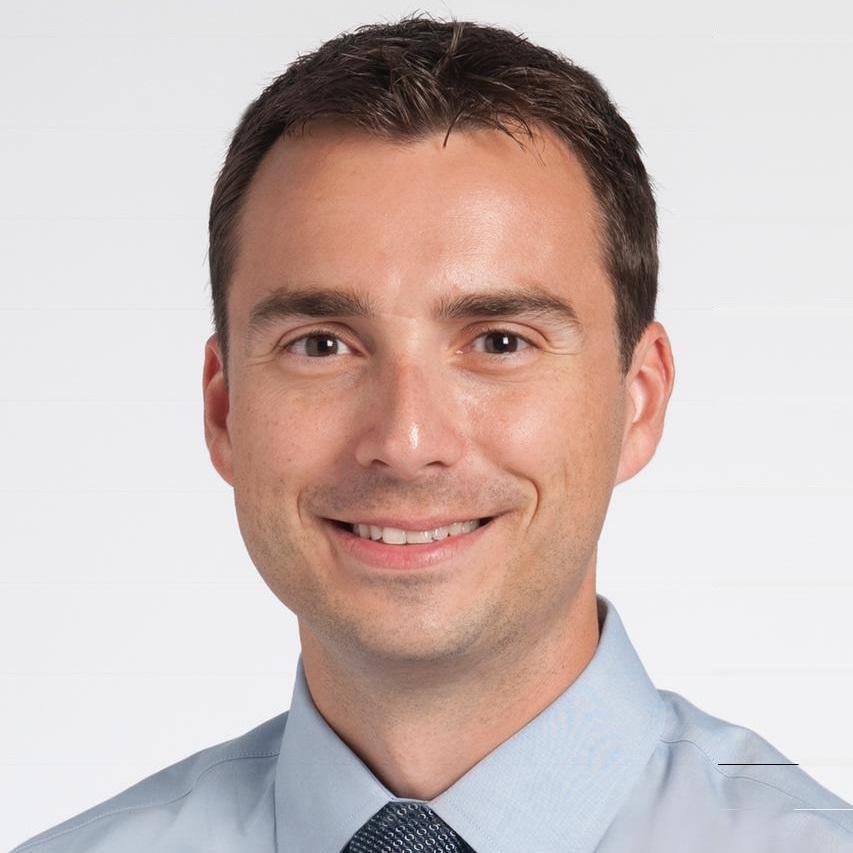 MD, Board-Certified Orthopedic Surgeon
Dr. Peers is a partner at Reconstructive Hand to Shoulder of Indiana (RHSI) in Carmel who also sees patients at MCJR. He was raised in Goshen, Indiana, then went on to study chemistry at Wabash College where he also helped found the college's first competitive cycling team. He attended Indiana University School of Medicine where he became interested in orthopedic surgery. After medical school, Dr. Peers completed a five-year orthopedic surgery residency program at William Beaumont Hospital in Detroit.
After residency, Dr. Peers had the privilege of completing a two-year hand, elbow, and shoulder fellowship at Cleveland Clinic. During his two years in Cleveland he trained with world-renowned experts in all areas of the upper extremity. He has particular interest in minimally invasive shoulder procedures including arthroscopic shoulder repairs and total shoulder resurfacing arthroplasty. Dr. Peers lives an active lifestyle and therefore takes pleasure in getting his patients back to their own active lifestyles as quickly as possible.
When he is not working Dr. Peers enjoys spending time with his family. He and his wife, Mary, enjoy taking their two children outside every chance they get. He also enjoys cycling, trail running, and tennis.
To schedule an appointment with him at MCJR, please call his office at 317-249-2616.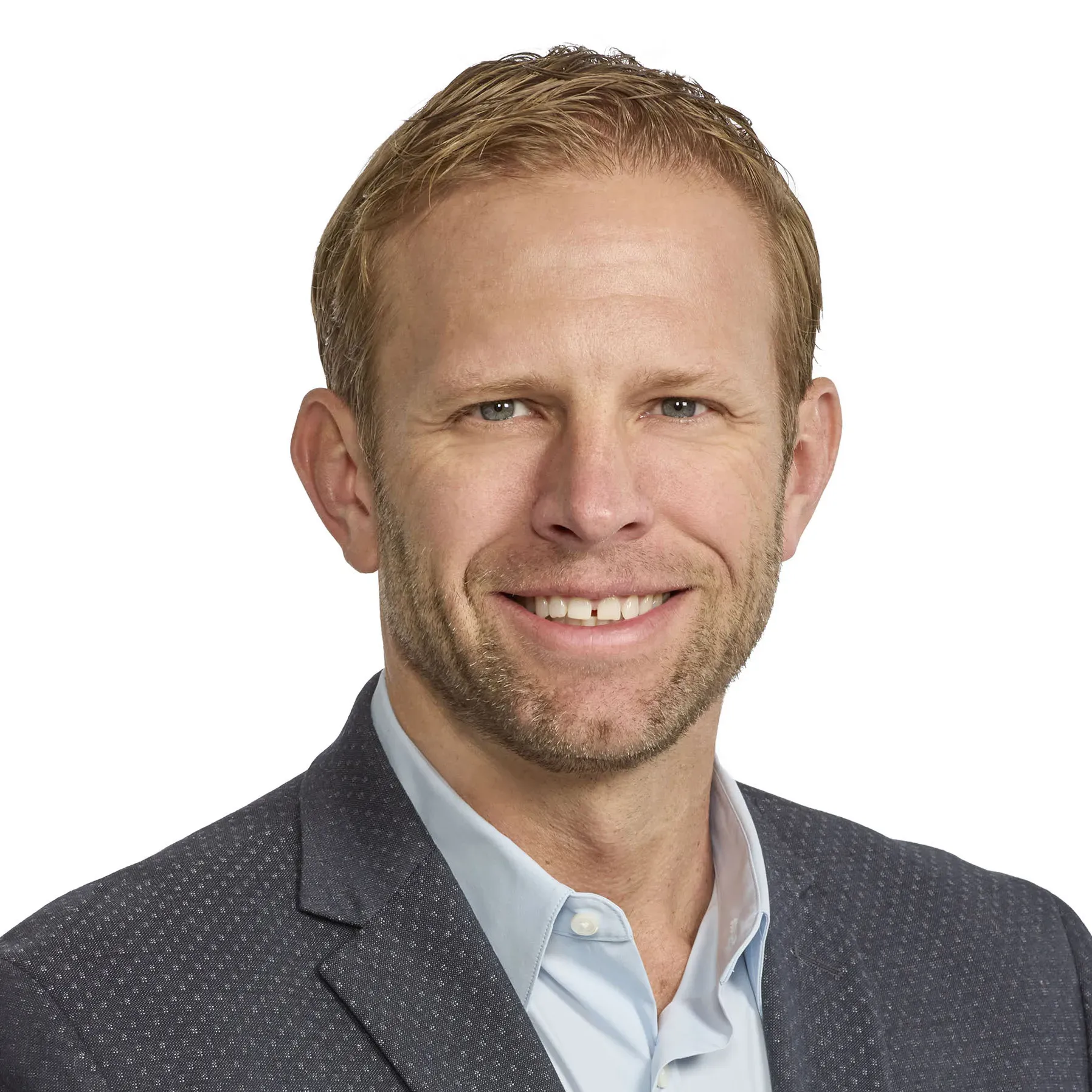 MD, Board-Certified Orthopedic Surgeon
Dr. Badman is a partner of Central Indiana Orthopedics (CIO) who also sees patients at MCJR. He specializes in sports-related shoulder injuries and degenerative and traumatic conditions of the shoulder. His surgical expertise includes total shoulder replacement, reverse shoulder replacement, arthroscopic rotator cuff repair, arthroscopic labral repair, arthroscopic biceps tenodesis, and fracture-related care of the shoulder.
Badman attended Indiana University for both undergraduate and medical education. After completing his orthopedic residency at the University of Florida-Gainesville, he went on to complete a shoulder and elbow fellowship at the Florida Orthopedic Institute in Tampa under the mentorship of both Dr. Mighell and Dr. Frankle (the American designer of the Reverse Shoulder Prosthesis, DJO Surgical). In 2014, Dr. Badman became the third person in Indiana to be invited into the American Shoulder and Elbow Society and was advanced to active level in 2021.
Dr. Badman remains heavily involved in research and education. He serves as volunteer academic faculty for the Indiana University School of Medicine where he teaches the orthopedic residents proper technique on shoulder and elbow surgery and routinely educates other physicians at regional and national meetings on the latest developments in shoulder technologies and advancements. He has been practicing in the Indianapolis area since 2006 and joined Central Indiana Orthopedics in 2022.
To schedule an appointment with Dr. Badman at MCJR, request an appointment online or call 800-622-6575.
Grant has over 20 years of management experience in orthopedic physical therapy. He received a bachelor's degree in Business Marketing at Marian University and an MBA in Business Administration from Indiana Wesleyan University. Grant provides overall business management and leadership for the practice and is always looking for ways to spread the unique mission of MCJR.
Grant grew up in Hanover, Indiana, where he first met Dr. Berend, who was then attending undergraduate school. They shared similar philosophies on life, business, and had a desire to serve people, so they are eager to work together in this capacity. Grant loves the family-like culture of the office and is excited to be a part of MCJR's future growth.
When he is not working, he loves spending time with his wife of over 15 years and their three children. Together, they enjoy being active outside, participating in youth sports, and supporting their local church.
Kurt is a graduate of the University of Kentucky Physician Assistant Program. He has nine years of orthopedic experience and has been fortunate to work with Dr. Berend for the past five.
Kurt's clinic responsibilities include: seeing new patients and walk-in patients, administering annual rechecks, workup of the painful joint replacement, injections, and two-week post-op surgical patients, and helping Dr. Berend. Kurt also assists Dr. Berend in surgery and in hospital rounds. He is there to help patients every step of the way. He and his wife, Jenny, have a girl and a boy, Maric and Mac. In his free time, Kurt enjoys spending time with his family and cycling.
Adam is the Physician Assistant for Dr. Carter. He completed his training from the University of Kentucky Physician Assistant Program. Adam grew up in Colorado Springs, CO, then moved to Indiana to obtain a Bachelor of Science degree in Psychology at Indiana University. Before pursuing a career as a PA, he worked as an EMT-Paramedic in Kentucky for four years.
Adam primarily assists Dr. Carter in preoperative care, surgery, and post-operative follow-up appointments. He has loved being able to dramatically improve patients' quality of life with joint replacement surgery. Adam lives in Indianapolis with his wife, Sarah, and their four boys, Elijah, Matthias, Silas, and Judah.
Tess is Dr. Lackey's Physician Assistant. She obtained a Bachelor of Arts in Chemistry from Taylor University and a Master of Physician Assistant Studies from Butler University. Tess grew up in Evansville, Indiana – just two miles down the street from Dr. Lackey!
Working in orthopedics has given her great joy, as she loves staying active and so enjoys helping others regain their strength and mobility.
Before coming to MCJR, Tess worked in colorectal surgery at Spectrum Health in Grand Rapids, Michigan. She is married to her husband Gabe and they have two daughters. Together, they love cheering on Butler basketball, exploring new restaurants and coffee shops in the city, and spending time at her family's lakehouse in southern Indiana.
Josh is Dr. Penrose's Physician Assistant. He completed his master's in Physician Assistant Studies at Indiana University. Before that, Josh earned a degree in Biological Sciences at Chicago State University, where he also fulfilled his lifelong dream of playing Division I baseball.
Josh always wanted to go into healthcare, but it wasn't until he received care for a torn ACL that he discovered an interest in orthopedics. His attending PA's knowledge, compassion, and attentiveness intrigued Josh enough to pursue physician assistant training. He has been able to meld his passion for sports and desire to help people into a career in orthopedics.
When he's not working, Josh loves golfing, running, and watching the Green Bay Packers and Chicago Cubs.
Bethany's passion lies in helping others. She is known for having a smile on her face the second she walks in the door. Growing up, she knew she wanted a career where she could make a difference in people's lives. She decided to pursue Nursing at IU. When she graduated, she dabbled in different types of surgery. She liked orthopedics the best and decided to focus on joint replacement.
In 2011, Bethany left her position as the charge nurse of the operating rooms to work exclusively with Dr. Berend. She is responsible for triaging patient phone calls, facilitating patient visits during clinic, scheduling patients for surgery, and taking care of day-to-day needs within the office. Additionally, she is able to return where her heart is; in the operating room, assisting with joint replacements. She cares deeply about each patient and strives to make sure everyone is fully educated on their options.
Bethany enjoys homeschooling her three awesome kids—Kylen, Paisley, and Kyrklee. As a family, they enjoy serving their church (Bethel Family Worship Center), playing music, reading, and hiking. In her additional spare time, she loves landscaping, doing home improvements, sewing, and planning fabulous themed birthday parties.
Steve is a bringer of joy. He cares deeply about making his patients smile and feel comfortable in any circumstance. Steve grew up in Avon and obtained his nursing degree at Ivy Tech Community College. He has over 20 years of experience in various nursing fields in the Indianapolis area.
Steve has been working with the MCJR team since its inception in 2015. He currently works with all surgeon teams, covering for any team where there is a need. He assists surgeons in surgery, manages clinic days, and triages patient phone calls. He is also the office handyman, as he is always repairing something or coming up with solutions for any problems that arise.
Steve enjoys spending time with his wife, Sheri, and two kids, Nicholas and Kaylie. He loves building and crafting things in his garage, cycling and running, and finding ways to help others.
Danielle loves being able to serve people in such a hands-on role as nursing. She primarily works for Dr. Carter's team, helping patients in clinic, triaging medical questions over the phone, and assisting Dr. Carter in surgery. Danielle grew up in Greenwood, then attended Anderson University, where she received her RN-BSN. Following graduation, Danielle worked in progressive cardiac care at St. Vincent Hospital, which she thoroughly enjoyed. Here at MCJR, Danielle is enjoying learning a new side of the medical field and having a more regular schedule.
Danielle lives in Indy with her husband, Brock, and their two dogs, their Corgi Annie and Doberman Ben. She enjoys exercising, spending time outdoors, cooking, and traveling.
Haley enjoys spreading kindness and being available for her patients when they need help the most. You'll rarely catch her without a smile on her face. Haley has been an RN since 2014. She spent her first five years of nursing working alongside our surgeons at Midwest Specialty Surgery Center, the outpatient surgery center on our first floor.
She has an associates degree from MedTech and a Bachelor of Science in Nursing from WGU online. She worked as a pharmacy technician for CVS as she put herself through nursing school.
Haley lives in Brown County (where she grew up) with her husband Brock and two children, Braxton and Brixley. They love spending time outdoors, hiking, camping, riding horses, and boating.
Lauren is an RN who primarily works with Dr. Lackey's team. Though she had considered nursing from a younger age, it wasn't until her mom was hospitalized that Lauren saw how vital nurses were to her care and recovery. Lauren decided then to devote her life to serving people through nursing.
Lauren received her BSN at IUPUI. At MCJR, she most enjoys being able to care for people when they are vulnerable and ease their burdens as much as possible.
She lives in the Broad Ripple area with her husband Heston and their Golden Retriever pup, Belle. She most enjoys spending time with her family and friends, reading, and traveling.
Amy is a Certified Surgical Technologist who has worked as a private assistant for Dr. Berend for over 16 years. Before that, she worked at St. Vincent Hospital in Indianapolis for three years on the orthopedic and neuro team. Amy attended Vincennes University and graduated Magna Cum Laude with an Associate of Science degree. Her responsibilities at MCJR include patient care, clinical assistance, and surgery assistance.
Amy grew up in southern Indiana where she raises her two daughters, Macy and Ally, with her wonderful husband, Nathan. In her spare time she enjoys gardening, landscaping, photography, running, horses, and spending time with family and friends.
Denise is an experienced Radiologic Technologist who is certified by and registered with the American Registry of Radiologic Technologists. She has been an RT (R) since 1988. She earned her A.A. and Certification of Radiologic Technology at Ball State University and her Bachelor of Science degree in Medical Imaging Technology from the IU School of Medicine.
Denise also holds a post-primary certification in Computed Tomography (CT). She happily resides in Plainfield with her husband and her two children. Her interests include family time, exercise, new adventures, and getaways.
Jeanine is a nationally certified Radiologic Technologist with more than 15 years of experience, having completed her associates degree in medical imaging at Ball State University. After doing her clinical training at Methodist Hospital, she continued to work there for another 10 years. Jeanine was passionate about her work at Methodist, receiving the Technologist of the Year award twice. In 2010, she decided to leave the level one trauma center and transfer to IU West Medical Center in Avon, where she has undergone further training in Computed Tomography.
In addition to being a full-time RT, Jeanine decided to follow her dream of becoming a photographer and with the support of her husband, she now enjoys a successful photography business.
Jeanine grew up in Plainfield, Indiana, where she still resides today with her husband Tory and her three beautiful children, Alyssa, Ayden, and Avery. She enjoys the small-town feel that Plainfield has about it and loves having her children attend the same schools and play at some of the same parks she did as a child. During her free time, there's nothing she enjoys more than spending time with her children.
Mikia is a certified Radiologic Technologist with experience in orthopedics, CT, and mammography. She holds an Associate's degree in Radiology from Spencerian College in Louisville, KY. Mikia discovered a love for orthopedics a few years ago and has enjoyed seeing her patients through the different stages of their recovery process.
Mikia grew up in French Lick and lives there now with her husband, two boys, and four dogs. Together, they run a cattle farm. When she's not working on the farm or in the office, Mikia is out on Patoka Lake, hiking, riding ATVs, or watching football with her family.
Denise is a Radiologic Technologist with decades of experience. Before coming to MCJR, Denise worked at St. Vincent Dunn Hospital for 20 years. She is grateful to be at the MCJR-Bloomington office and enjoys interacting with all of the patients.
Denise grew up in Vincennes, where she met her husband in high school. They moved to Bedford in the mid-80s and have been there ever since. Denise worked as a Vet Tech at an animal hospital for 15 years. After working and raising three children, she went back to school at Vincennes University and the Good Samaritan Hospital Radiology Program to complete a degree in Radiologic Technology. When she's not working, Denise loves spending time with her family and seven grandchildren.
Sherry is a Radiologic Technologist who serves patients in our Bloomington office. Before coming to MCJR, she worked with Forté Sports Medicine and Bloomington Bone and Joint.
Sherry grew up in Michigan City, IN until she was a freshman in high school, when her family moved to Bloomington. A few years later, she graduated from Ivy Tech Indianapolis with a degree in radiology technology and moved back to the Bloomington area.
She has always preferred working in orthopedics, whether in clinic, the ER, or in a surgical setting. She most enjoys working in clinic because she can interact with the patients and witness their quality of life improve with each appointment. Outside of work, Sherry enjoys reading, attending concerts and stand-up comedy, traveling, and spending time with her family and grandchildren.
Choose your preferred location.
Ready to take the first step towards better joint health?
Contact Midwest Center for Joint Replacement today and schedule a consultation with our expert team. Don't let joint pain hold you back any longer.