At Midwest Center for Joint Replacement, we are dedicated to serving others and giving our resources to those in need, both locally and globally. Our team enjoys giving back their time and talents to support organizations around the world.

Medical Missions: Team Hope in Motion
The MCJR team partners with the not-for-profit medical services organization Team Hope in Motion. Team HIMS provides free surgical treatment for patients in Antigua, Guatemala. These patients suffer from debilitating bone and joint conditions, such as arthritis, and do not have access to medical care.
One week a year, our surgeon teams go to Guatemala and provide dozens of free joint replacements for those in need. Our teams view these trips as some of the most fulfilling weeks of their lives.
Shore 2 Shore 2021: We swim so others can walk.
In July 2021, a group of 6 men, including orthopedic surgeons Dr. Keith Berend and Dr. Steven Herbst, swam across Lake Michigan to raise support for Team Hope in Motion.
Take a look at their 60-mile venture across Lake Michigan and their heart for Team Hope in Motion: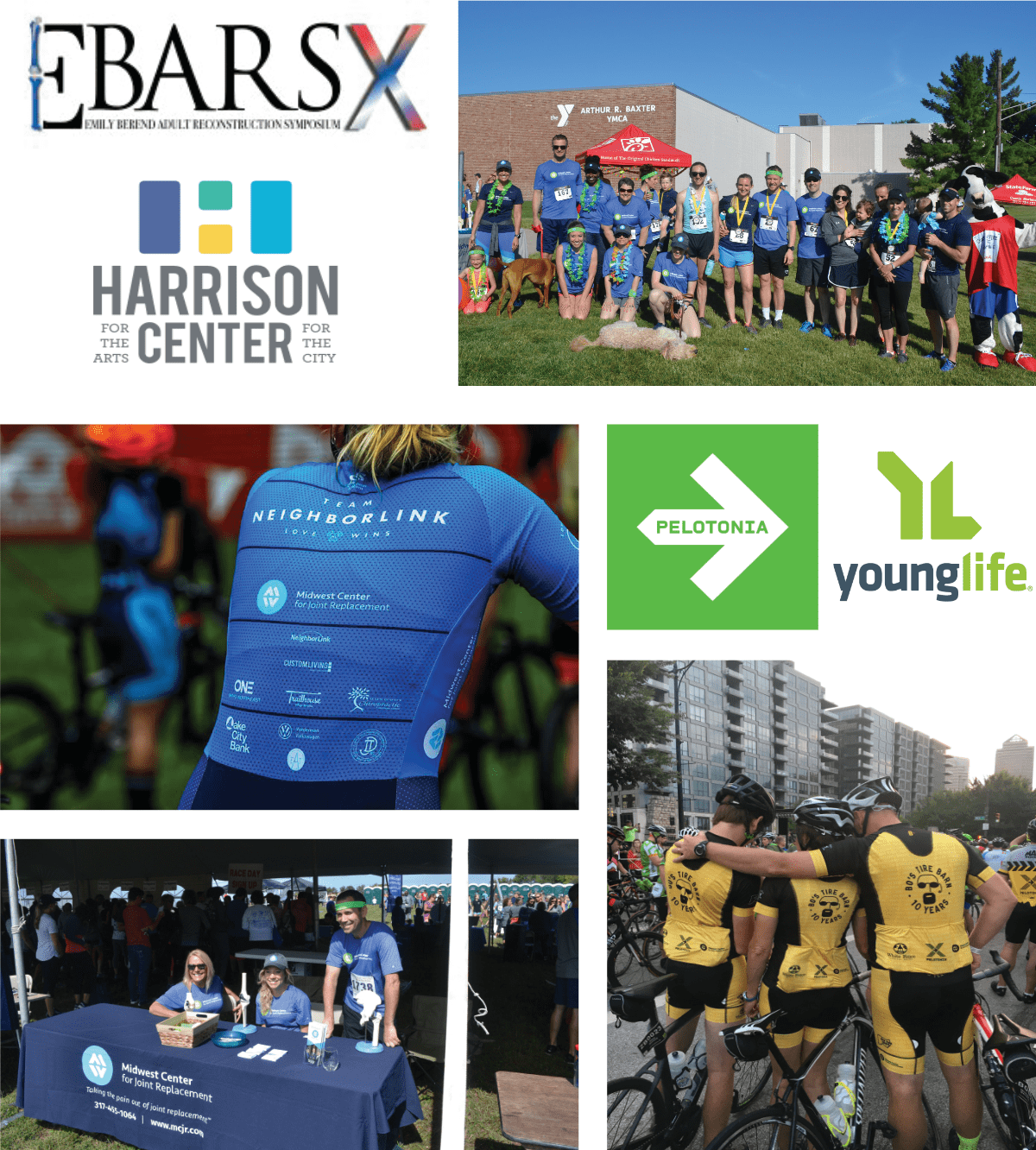 We are dedicated to promoting healthy living, community action, and medical research. We do this by sponsoring local events, community foundations, as well as charitable endeavors around Indiana and the United States.
Think MCJR would fit well with your organization
Contact us at 317-455-1064 to ask about opportunities for sponsorships.
Choose your preferred location.
Ready to take the first step towards better joint health?
Contact Midwest Center for Joint Replacement today and schedule a consultation with our expert team. Don't let joint pain hold you back any longer.