Taking the pain out of joint replacement
™
Midwest Center for Joint Replacement is a group of hip and knee replacement surgeons in Indianapolis, IN and Bloomington, IN.
We're here with you every step of the way. Learn more about the orthopedic services we provide and educate yourself on what to expect before, during, and after your procedure.
Why choose Midwest Center for Joint Replacement?
Reverence. Innovation. Compassion. At MCJR, we're committed to your well-being and optimal joint health. We understand any surgical procedure, no matter how minor, can be a difficult experience to face. That's why we take the time to listen to your concerns and provide open and honest communication every step of the way. We believe a compassionate attitude toward people means a more efficient and complete healing process.
Committed to an exceptional patient experience
Every team member owns the patient experience, from the first call to the follow-up visit. We believe all individuals deserve incomparable care, skill, experience, and respect.
Expert surgeons with a personal touch
MCJR is striving to transform the orthopedic surgery process through communication, access, and responsiveness. We're here with listening ears and skilled hands to help you heal.
Leading the way in joint replacement advancement
From office to operating room, our entire team strives for innovation. MCJR surgeons lead in implant design, research, recovery protocols, and as educators in hip and knee surgery.
Dr. Carter and everyone else on staff at MCJR are amazing! They are kind, professional, super knowledgeable and skilled and above and beyond helpful.
Dr. Carter performed my total hip replacement and after a month was almost completely back. This Center has all the best staff. Outstanding customer service for me.
I love going to this office, everyone from the front desk to out the door have excellent communications, smiles, seem genuinely eager to help and caring. Have dealt with both Dr. Berend's team and Dr. Penrose and Josh—-all excellent, caring individuals. Thank you for everything, it makes driving the distance worthwhile.
I was really pleased with the appearance of the office I had Dr. Penrose do a total knee replacement and looking forward of Dr. Penrose doing my other knee I highly recommend him I feel I got a new lease on my life looking forward to walk without pain!! Everyone that helped me out in the office was really pleasant answered all my concerns Thank You Dr. Penrose
I can't say enough wonderful things about Dr. Lackey and his team everyone is so nice and helpful and always has a smile on their faces.
Dr. Lackey was very attentive to all of my questions and needs. Thank you Dr. Lackey for giving me back my life without pain!
I have had my left knee fully replaced and my right knee partially replaced by Dr. Berend and have nothing but praise for him.
He is THE BEST and I could not be happier! Thanks to Dr. Lackey for giving me back what has always been such a big part of my life.
Dr. Berend determined that I needed a partial knee replacement. Following their process, 3 months later I am back to doing what I love.
Midwest Center for Joint Replacement believes in providing a complete healing experience. When you choose MCJR for your knee or hip surgery, we do more than fix an issue. We help you regain the things you care about most—family, friends, work, hobbies, and dreams— and get back to leading a complete and happy life.
Joints replaced per year by our 4 surgeons
Patient satisfaction rate of "good" to "great"
Outpatient joint replacements performed by surgery center partner
Below the national average in infection rate
Proud Partner of OrthoAlliance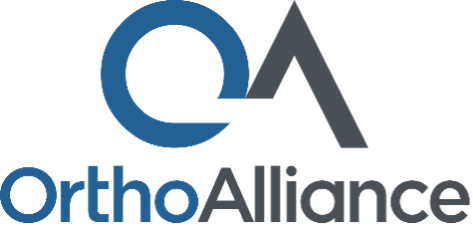 Midwest Center for Joint Replacement is a proud partner of the OrthoAlliance network of practices. OrthoAlliance works with top orthopedic practices to expand patient access to expert clinicians and best-in-class orthopedic care. Together, our focus is on providing each patient with compassionate, patient-centered, and personalized comprehensive care.
OrthoAlliance team members work closely with our practice to deliver exceptional patient experiences. Therefore, you may see OrthoAlliance branding on billing statements and other patient communications. If you have questions or would like to learn more about OrthoAlliance, please contact us at [email protected]
Ready to take the first step towards better joint health?
Contact Midwest Center for Joint Replacement today and schedule a consultation with our expert team. Don't let joint pain hold you back any longer.